A series of 5000 Hyper-Realistic Algorithmically Generated Crypto Collectable Bears Minted on the Ethereum Blockchain.
Completely Generative, On Chain ERC 721 with Computationally Randomized Attributes and Limitless SVG Scalability.

Oh my.
Fur colors are pulled from an RGB spectrum—ensuring all bears have a unique visual fingerprint. Twins are possible, but unlikely.
Unique bears deserve unique names. Randomized names are given to each bear on mint—named after those who have inspired our adventure.
We didn't stop at hyperrealistic—these bears have feelings. Each has one of four ingrained mood types that will play a part during mating season...
Each bear is literally comprised of two pixels. More specifically, an SVG graphic with limitless scalability. (Bears scale automatically on OpenSea, etc.)
Our goal is to pair our unmatched rendering compression technology with NFTs to save our Jobs at Bear Render Tech.
Here's

just a few

things we have planned along the way: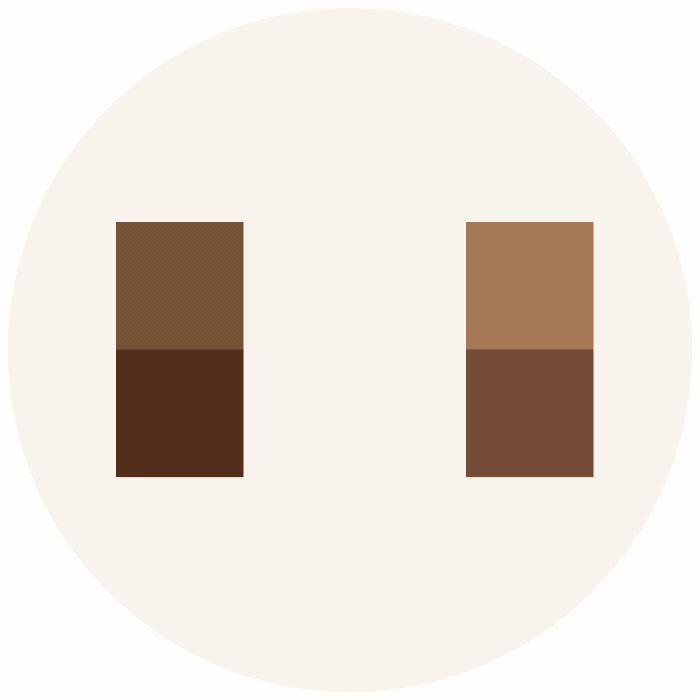 We're crafting a series of specialty items to reward our growing community.
If cubs are in your future plans, you'll need to own two bears of the same species.
From exclusive apparel to IRL events + experiences, bear holders will have private access.
Wait. So, are these two boxes the bear?

YES! Using our patented Bear Rendering Technology™, we are able to pack all of the details of a real bear into only two pixels.

I'm not sure I understand. Where is my bear?

Look out, a bear! We understand the confusion. Collectors find Two Bit Bears so life-like, friends and family can become frightened at the belief that a wild, menacing bear has made its way into their home. Rest assured. Two Bit Bears, though indistinguishable from real bears, are quite harmless.

I'm not satisfied. Who do I contact regarding the quality of my bear?

Our CEO, John Bear, of Bear Rendering Technologies! He was a bit sceptical to allow us to use the company's proprietary rendering algorithm for this project. But given the results, we think he'll be changing his tune. He recently joined Twitter—find him @bearrendertech.

When will Two Bit Bears be available for minting?

As far away from the Mekaverse minting as possible. Our projects are often mistaken for one another, and we'd like to avoid confusion.

Ok, I get it. How much?

Each Two Bit Bear will be competitively priced at 0.05 ETH. Our team will do all they can to counteract the possibility of ridiculous gas prices.